Looking for a Realtor near Marianna Florida?
Want to know a little bit about Marianna Florida or Jackson County Florida and our local area and why we love living, working and raising families in the part of the Northwest Florida panhandle affectionately known as the Chipola Area? Then, here are a few pages of information that you will find helpful. Want to know even more and talk to someone who has family that has lived in the area for generations? Then call or come by our office. All of us here have memories of what it is like to have grown up 'round here.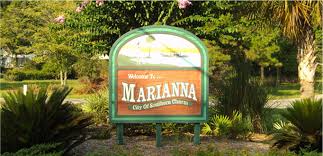 Of course, if you grew up here as well, we would love to chat about some of our shared memories. If you are looking to buy or sell an old farm, a new commercial property, a house in town or some good hunting land, we are the best office to work with. We know the properties in our area, much more than the few details that are shown on an MLS listing!!
Click on any of the area links below.
Local Directory
Popular Local Information:
Jackson County School board : WWW.JCSB.org/
Jackson Hospital : WWW.jacksonhosp.com
Jackson County Chamber of Commerce: www.jacksoncounty.com
City of Marianna: WWW.cityofmarianna.com/
Jackson County Florida Administration: www.jacksoncountyfl.net/
Chipola College: www.chipola.edu/
Compass Lake in the Hills: www.compass-lake.com/
Loacal news, Jackson County Floridan: www.jcfloridan.com
Jackson County Property Appraiser: www.qpublic.net/jackson/
Florida Caverns State Park: www.floridastateparks.org/floridacaverns
Tourist Development: www.jacksoncountytdc.com